【Career Seminar 2021】 Open positions for International Students!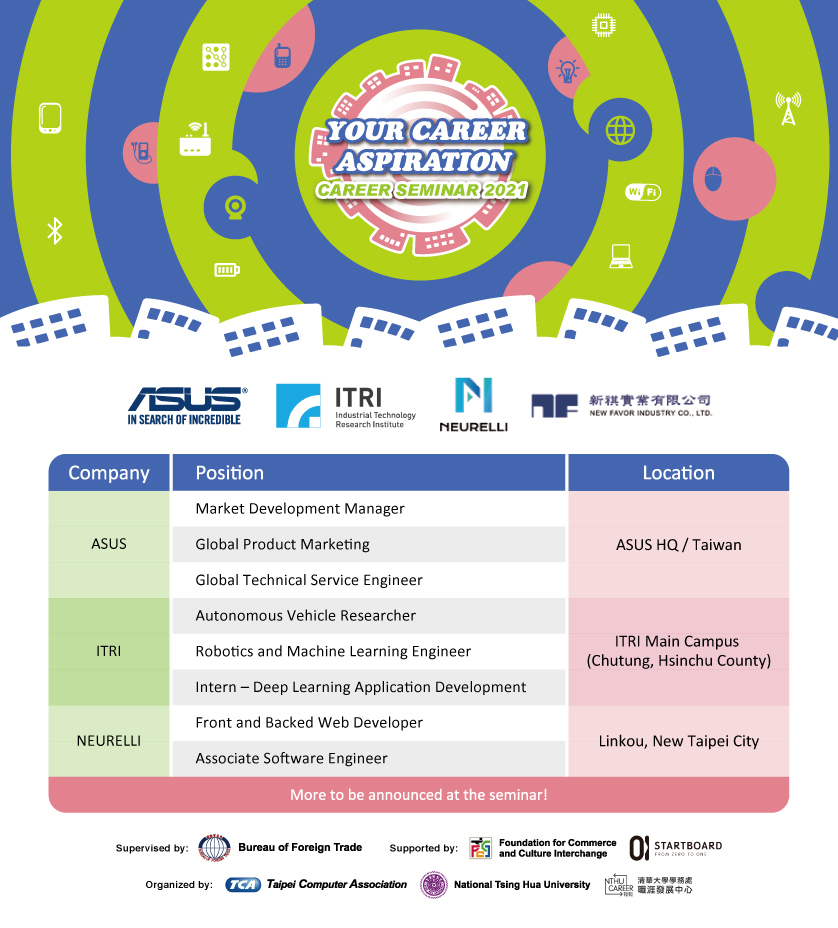 Here's a sneak peek at open positions available exclusively for international students!
The Career Seminar venue has been filled to capacity.
However, you are welcome to come by the Career Fair to network with the HR representatives at their booth!
The Career Fair booths are open March 19, 10:00AM to 4:00PM at the Macronix Building hallway.
You can still join the International Talent Panel and the Recruiter Presentations via Webex.
Register to receive the Webex link.
Registration form: https://forms.gle/RPVDgAdQe2B2HwzaA
If you would like to hear about similar events sooner, please join the Taiwan International Student Excellence Club (TISEC).
Register for TISEC: https://forms.gle/qoNcqjrdBDE6ea4Z6
*TISEC is a student club for international students seeking an additional source of employment-related information. Other than the annual Career Seminar, TISEC members will receive updates regarding job vacancies for international talents throughout the year. Membership is free and open to all international students!